CEOS
MetaData
An advanced software tool that gives you better understanding, allowing for faster orientation and more effective management of even the most expansive IT systems.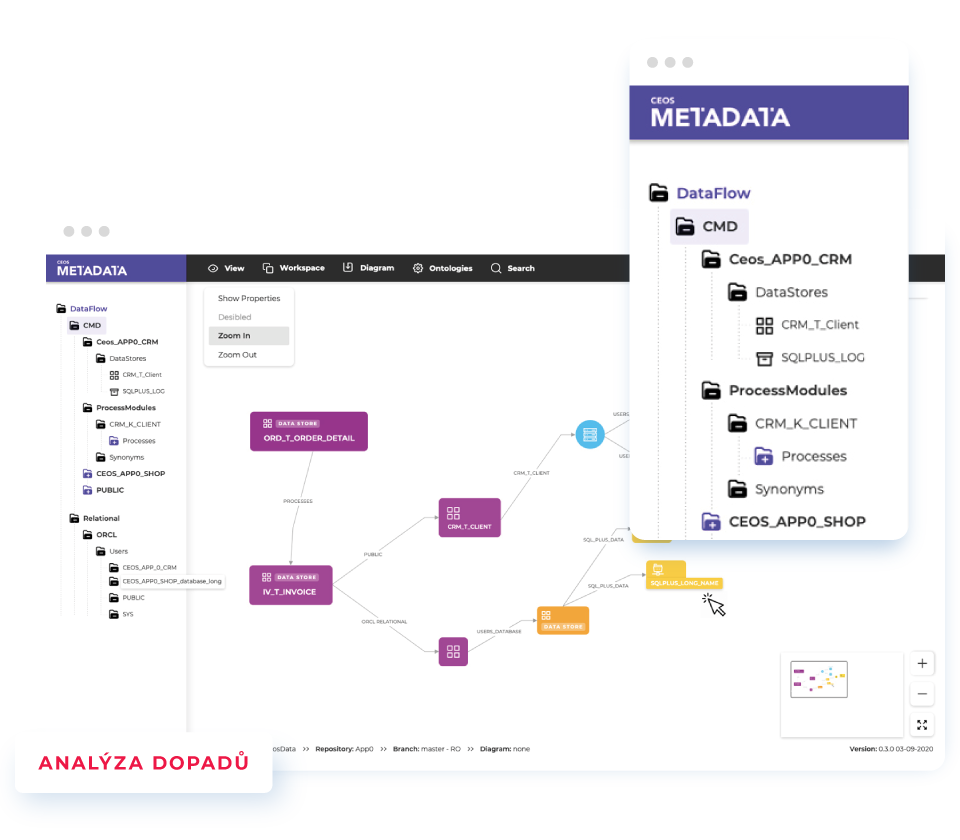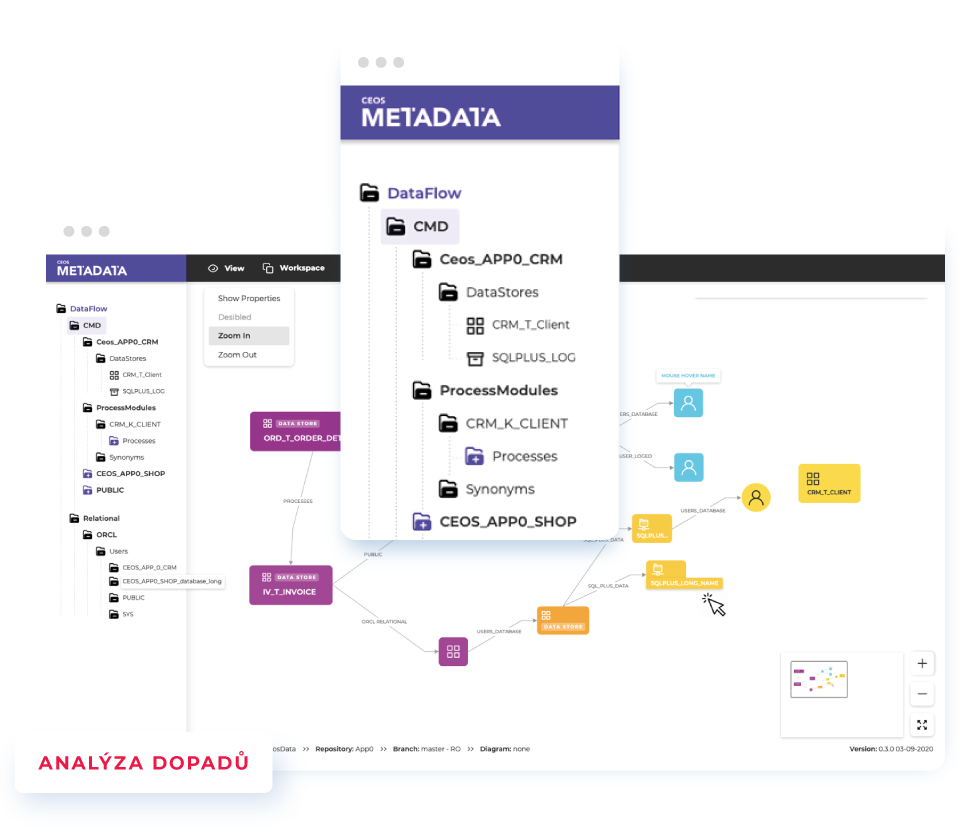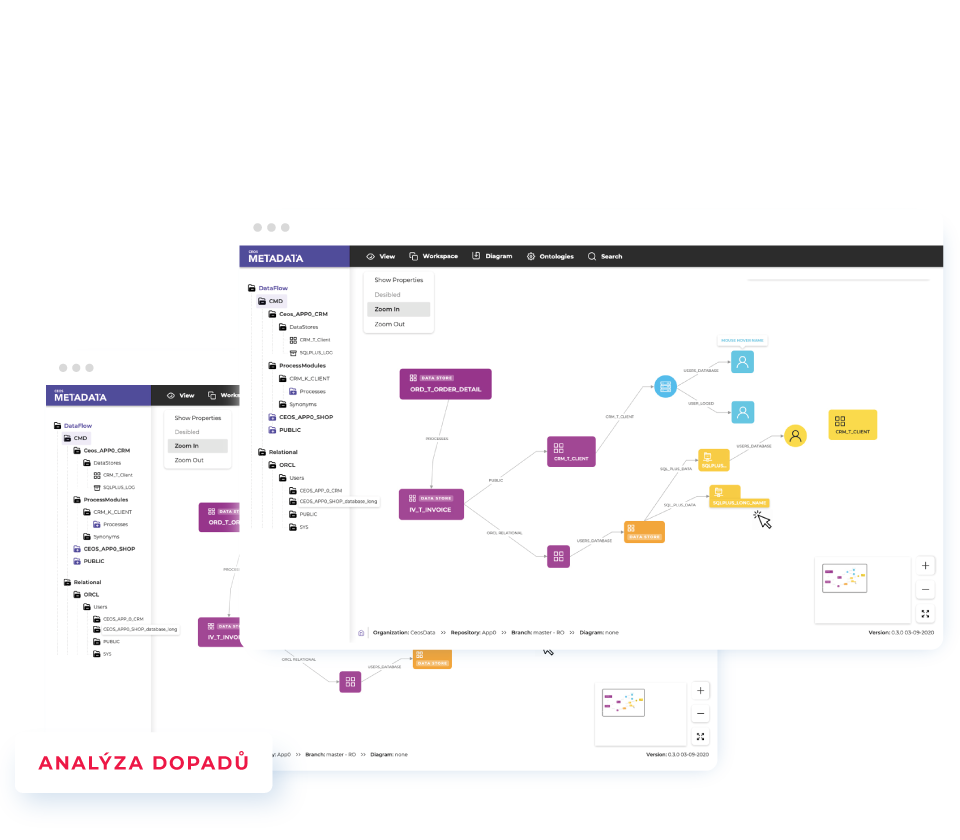 WHO IS CEOS METADATA FOR?
Fast and effective display of data flows plus the subsequent processing of impact analyses.
Quick orientation in the system and a lower error rate. A support tool for consultations with development teams.
A tool for understanding the complexity of given problem - Ceos MetaData as a communication link between IT and business.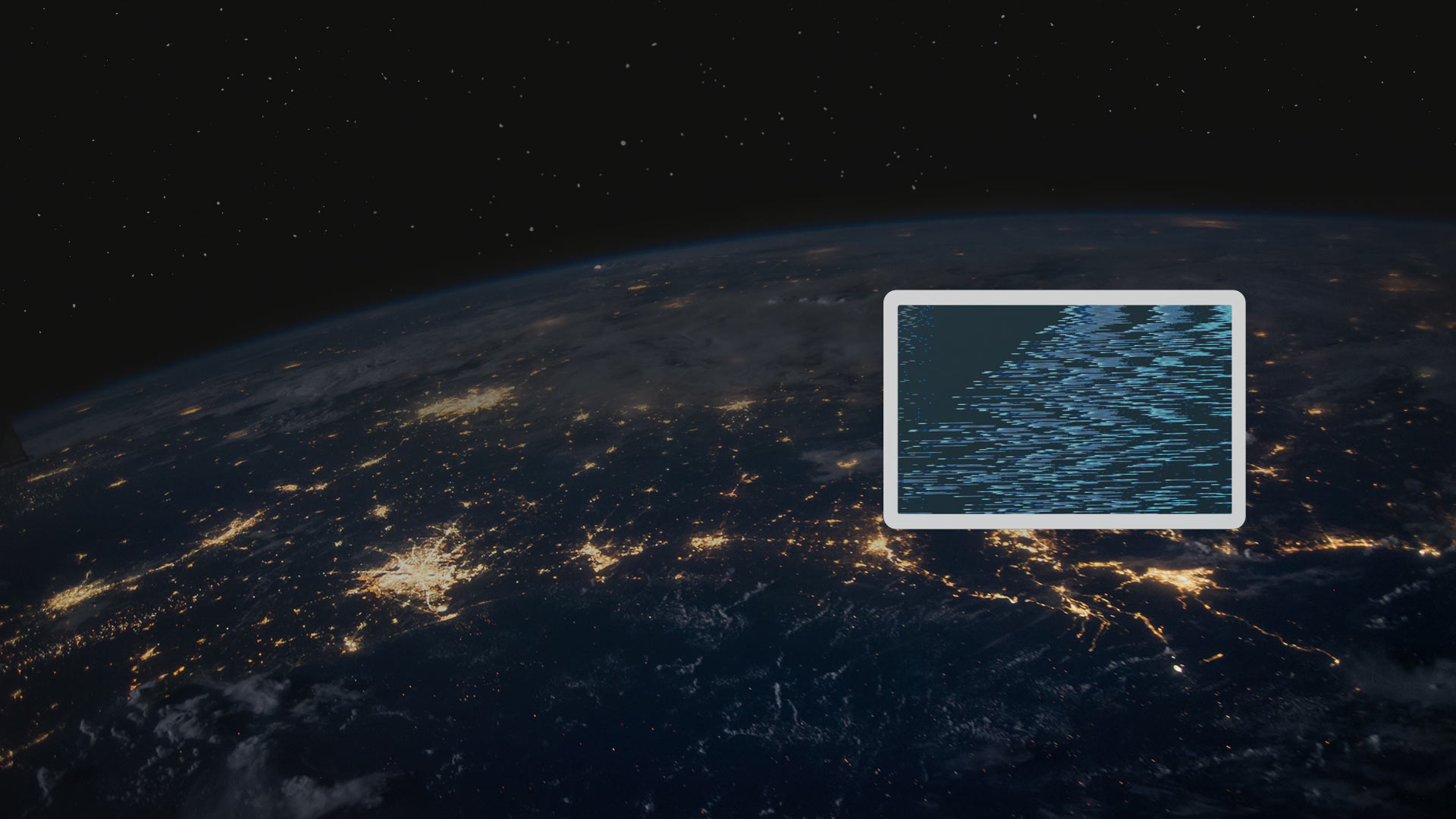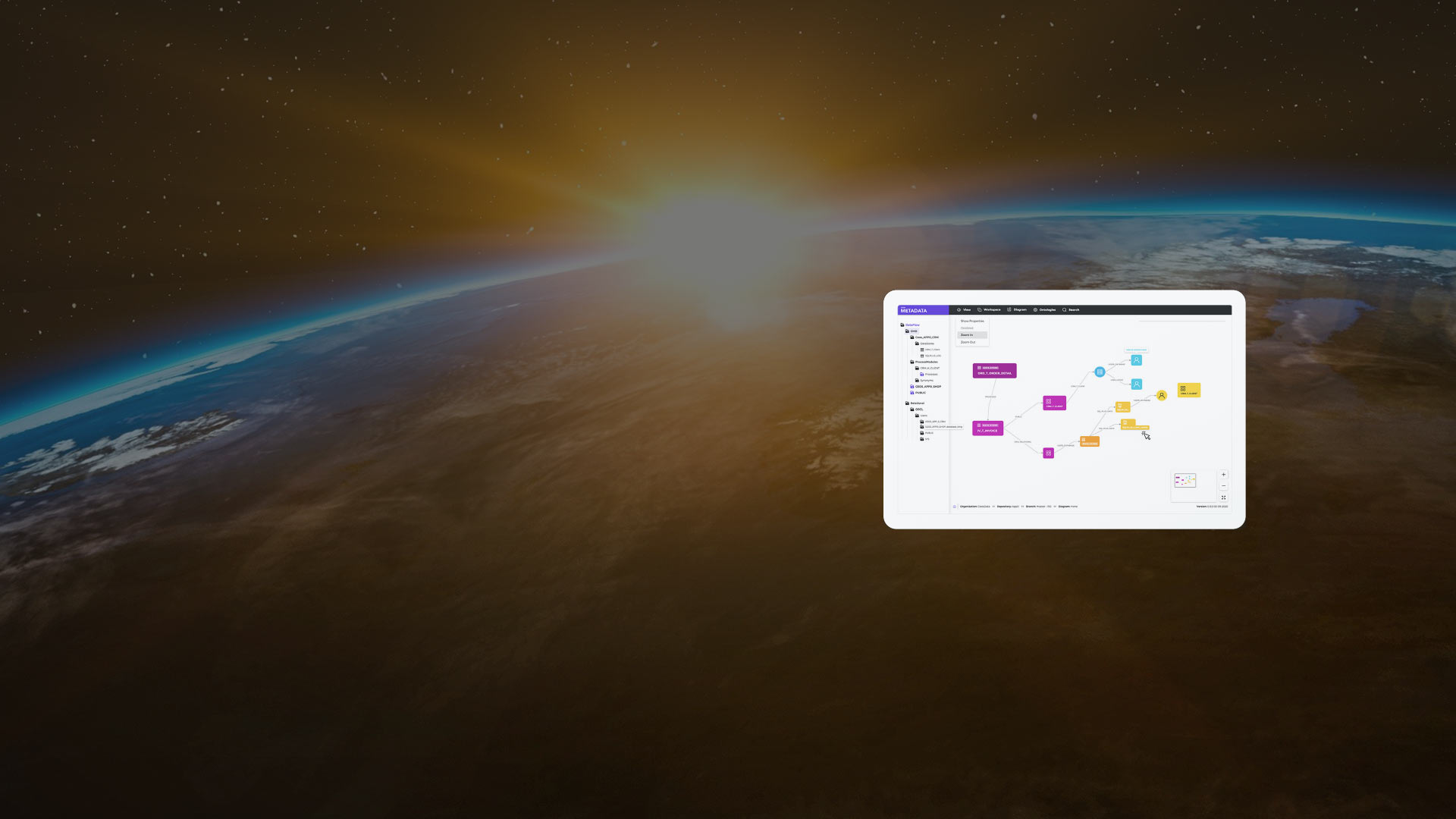 About CEOS MetaData
Impact analysis of changes made..
Automatic documentation of systems and the links between them (a history of changes, search capability, etc.).
Visualisation of DataLineage and application models.
Identification of components of the information system that are not used or, conversely, are used too often.
Reduction in performance requirements through linking the impact analysis of changes made with the identification of information systems components.
Word on the street is "data is the new gold." Big tech giants are building a great deal of their business on data while more conservative companies are gradually beginning to realise that without it, they will soon end up like a fish out of water. But experts and the general public are often and wrongfully neglecting an essential part of the data phenomenon: metadata.
Dokáže umělá inteligence a z ní vycházející aplikace na základě lidského tepu, teploty a dalších podobných údajů odhalit nákazu koronavirem? To se rozhodla vyzkoušet americká basketbalová NBA a její hráči.
The American company Facebook has decided to fight against misinformation and fake news that is spreading in connection with the coronavirus with the help of artificial intelligence. The people who have been in charge so far are expensive and will not detect a lot of fake news or will register it too late.